Wednesday, 10. October 2007

Europe's biggest Bird Zoo: Vogelpark Walsrode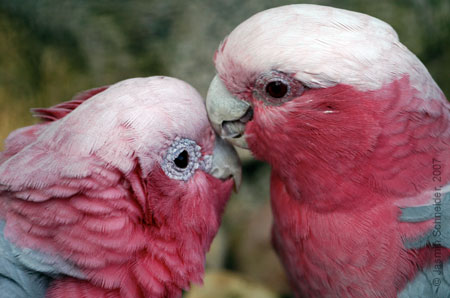 On Sunday, we went to Walsrode. The bird diversity is really blowing your head away! But I didn't like the style of the park! Really square, narrow-minded… uaaaahhhhh!!! Solely the playground is really great.
If you are interested in more details, my german friends should »read the article about the Vogelpark Walsrode I wrote on QYPE. But I tell you, folks, the birds are really really sheer madness! Go there for bird watching as soon you have the possibility! Here are some pictures Sven and me took, feel free to ask for more!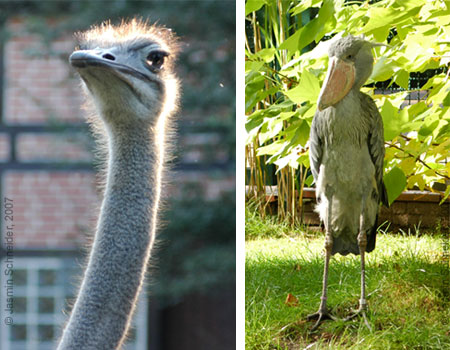 left: ostrich; right: the funny looking shoebill (Schuhschnabel)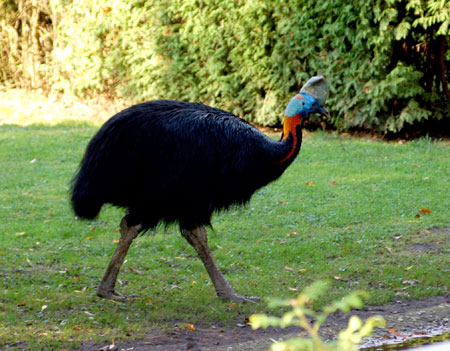 Unfortunately I forgot its name… something like Kuasar or so… it is kept predatory because of a sharp claw with which it slays its enemies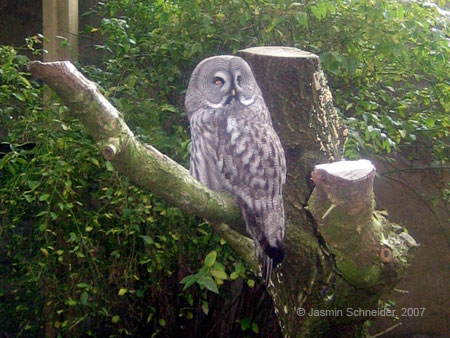 One of my favourites , the great grey owl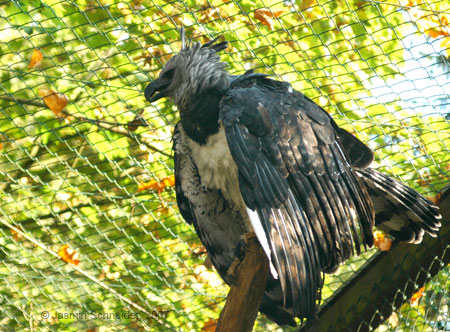 Another favourite, the terrific harpy eagle – great, folks!!!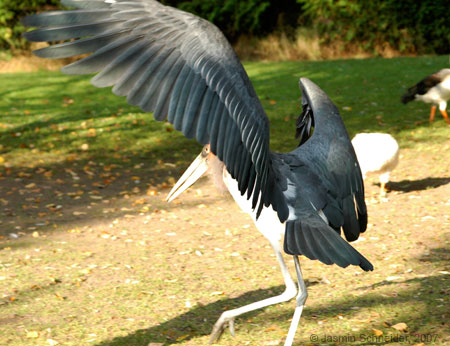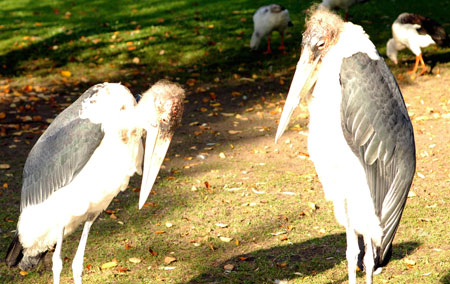 Funny lads – 2 completely crazy marabous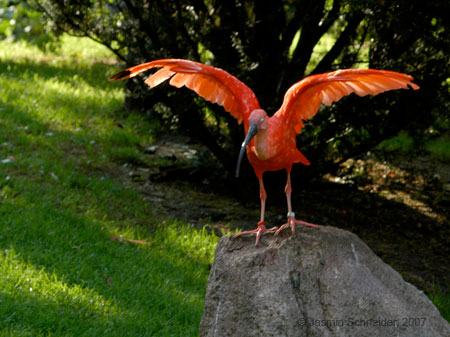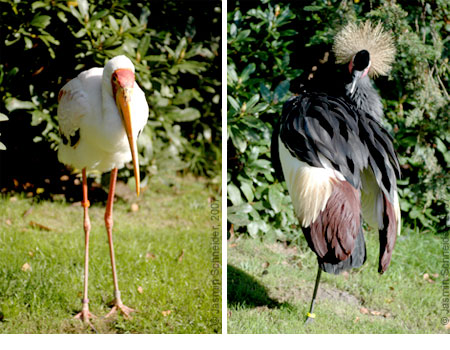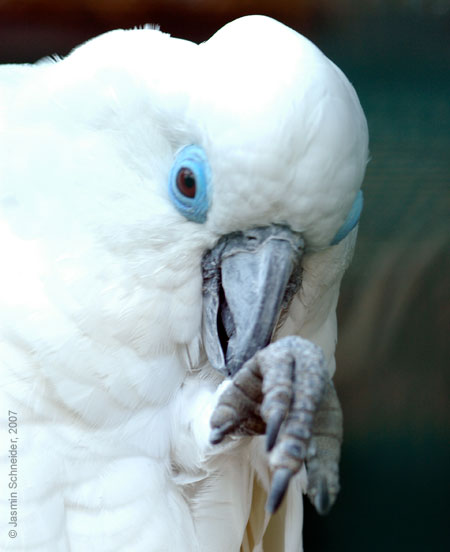 Last but not least, my special friend, a crocky cockatoo

»Vogelpark Walsrode